There are many ways to earn money online, but only a few are trusted sources. Chegg is one of the most genuine ways to make extra income online. In this post, I will share how to earn money online from chegg as a student or teacher from home.
If you're good at academics and have excellent problem-solving skills, becoming a Chegg India Expert is a great way to earn side income. It also helps you further improve your skills to become a subject matter expert.
So, if you want to make some extra money in the education field online, read on to find out how to become a Chegg India Expert and earn money from Chegg.
What are the scopes to earn from Chegg?
There are multiple scopes to earn money from Chegg. Whether you are a student, teacher, or freelancer, everyone can make money from Chegg. Some of the significant opportunities are:
1. Subject Matter Expert
If you have expertise in a particular subject like engineering, medical, finance, etc., you can apply for subject matter expert at Chegg. In this profile, you have to answer questions from students and ensure that only accurate information is shared with students. A subject matter expert can earn approximately Rs.30000 per month.
2. Chegg Tutor
You can be a Chegg Tutor or a Q&A expert and earn money by helping students with homework. While answering questions posted by students, you can earn a lot of money as a part-timer.
3. Chegg Writer
You can also be a Chegg writer and earn money by creating and selling study guides. You can also be a content creator, create video tutorials, write articles for Chegg's student website, and earn money for every view or download.
4. Chegg's marketplace
You can also earn money by selling your course materials, such as lecture notes and used textbooks, or by renting out your own textbooks through Chegg's marketplace to earn a commission.
5. Chegg Affiliate
You can be an affiliate and refer students to Chegg's tutoring, notes, or content services and earn a commission for every sign-up.
There are many opportunities to earn from Chegg, so find the one that best suits your skills and interests.
What is a Chegg Expert?
Chegg experts' roles can be divided into two types based on their work profiles. First is a TBS expert who prepares solutions for a problem in the college textbook. Second is a Q&A expert who answers questions from students posted on the Chegg platform.
There is a list of subjects available on the Chegg India platform, which you must select at registration. The subjects can be Accountancy, Chemistry, Business, Mathematics, Engineering, etc.
You must submit answers to the student's questions on your chosen subject. There are two ways of answering the questions –
Writing answers within the box provided below the questions on the window screen.
Write answers on register sheets, take decent pictures or scan those images, and then upload them on the window on the Chegg platform.
Chegg maintains good data statistics of questions skipped, answered, and your score, which will be calculated based on student ratings. This is something that you have to take care of. You should maintain your student rating above 70%.
If it falls below 50% and in case you provide bad-quality answers., your registration and Subject Matter Expert ID might get revoked.
Tip- Do maintain a healthy relationship with students, provide good quality answers, answer minimum questions to be asked during a month, and don't run only to earn money. Otherwise, your ID might be revoked.
How much can you earn as a Chegg tutor?
Now you know how to make money on Chegg; the next question is how much money you will make on Chegg.
You get paid per answer as a Chegg Tutor or Chegg Subject Q&A expert. So, the earning potential depends on various factors such as the number of valid answers to questions, the quality of your answers, the subject, etc. Chegg pays per response basis.
There are no minimum criteria to answer the questions. So, you can answer 10 or 100, or 500 questions monthly and earn side income as a student or teacher. Chegg India's salary for a top subject expert can be up to ₹ 1 lakh or above a month.
Let us understand the earning potential in practical ways
| Subject | Rate per answer | No. of response | Gross Earnings | Bonus | Total earning | TDS Rate (-7.5%) | Net Earnings |
| --- | --- | --- | --- | --- | --- | --- | --- |
| Maths | 79 | 100 | 7900 | 600 | 8500 | 637.5 | 7862.5 |
| Chechimical Engineering | 168 | 200 | 33600 | 0 | 33600 | 2520 | 31080 |
| Computer Science | 189 | 150 | 28350 | 3250 | 31600 | 2370 | 29230 |
Note: The rate per answer may vary as per the latest payment rate by Chegg.
A quick guide to being a Chegg Expert to make money online
Chegg expert is a very niche and reliable way of making money from home. However, you need to sign up and apply to become a Chegg expert. While the application process is not complicated, a beginner may find the process difficult.
I have given a step-by-step process that you must follow and register with Chegg India to kickstart your journey to make money online from Chegg.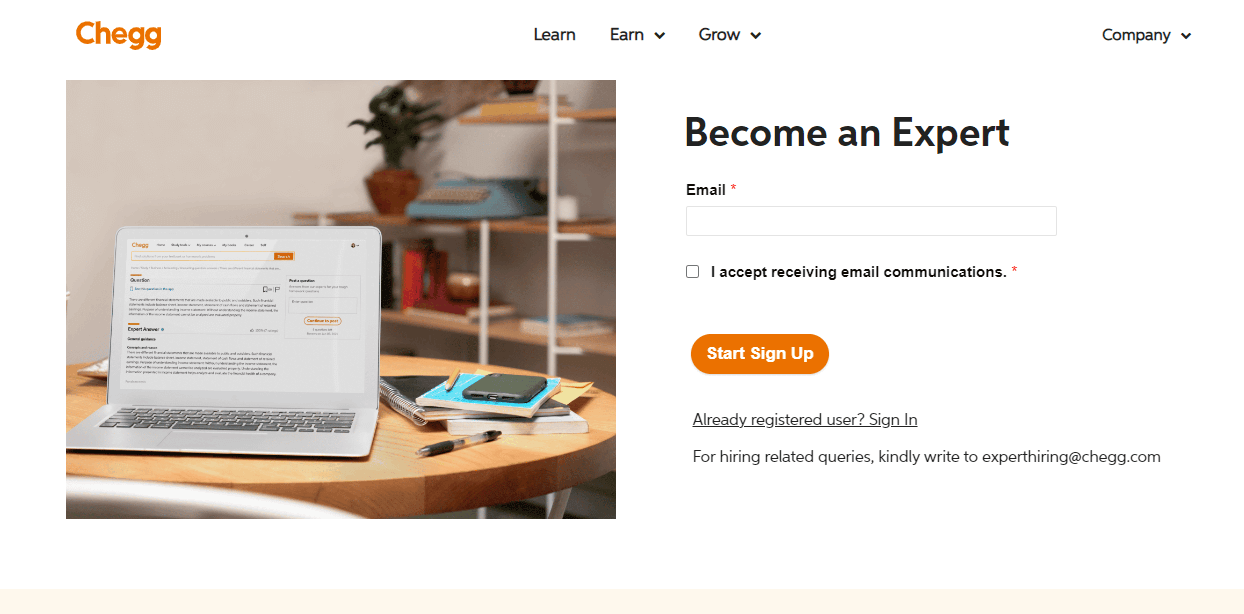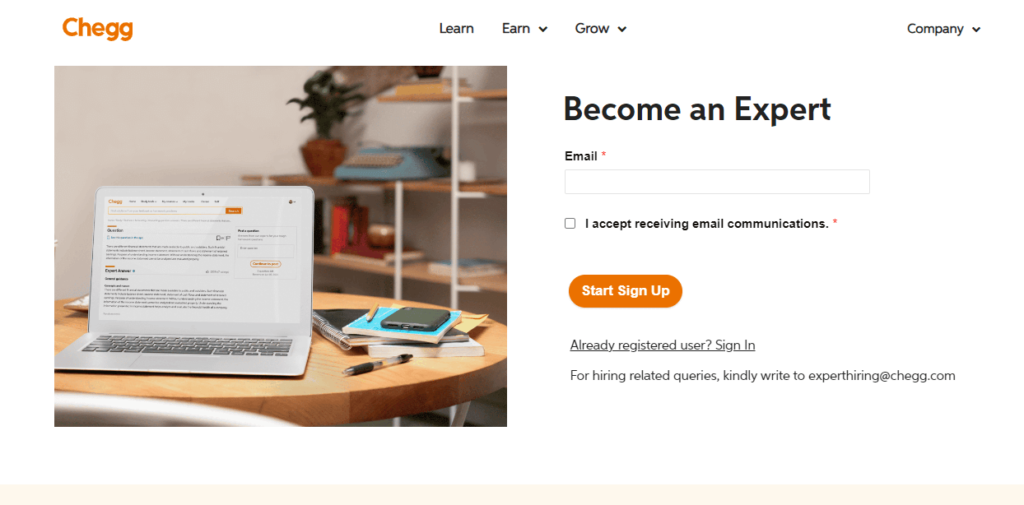 Step 1: You must sign up on Expert Hiring and Payment Dashboard (EHPD) with your email ID. After email verification, a different dashboard appears in front of you, where you need to read the T&C properly and enter your name as per your PAN card.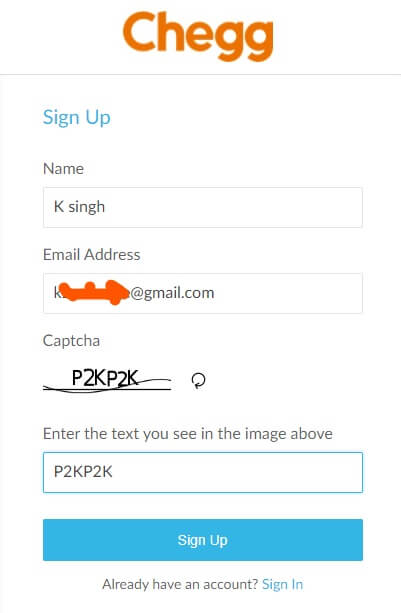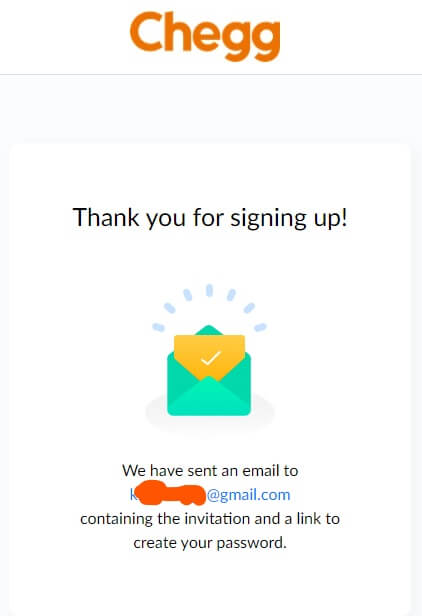 Step 2: Complete the verification process by providing information related to-
Educational Qualification – Marksheet required to upload
PAN followed by correct DOB
Bank details – should be in the name of the applicant
Mobile
Address Proof – Voter id or AADHAR
Step 3: After completing the basic registration procedure, select your subject based on your academics or in which you have expertise, skills, and knowledge.
Step 4: Attempt Subject Test, in which you have to answer 12 questions. You will have a maximum of 2 attempts to attempt the subject test. In case of failure in the subject test, you can reappear after one month.
Attempt the Guideline Test followed by 20 questions; the Chegg team will verify your account within five working days. You can start working with Chegg India.
Is Chegg India safe?
Chegg India is a safe and reliable website for students to use. Undoubtedly, Chegg India is a reliable and safe source of academic help.
Students worldwide have been using Chegg India to get help with their studies, and they have all had positive experiences. There have been no reports of any issues with Chegg India, and the company has a good reputation.
The website has a secure login and password system, so students can feel confident their information is safe. In addition, Chegg India has a team of customer service representatives available to help students with any questions or concerns.
So Chegg India is a great option if you are looking for a safe and reliable source for academic help.
Tips for becoming a Chegg Subject Matter Expert
Increase your knowledge and expertise in the relevant subject which you have chosen to teach.
Create frameworks of similar questions and save them in your drafts folder to save time and energy.
Solve questions that you are 100% confident about attempting; never compromise on quality. Try to do comprehensive research if you have any confusion related to questions asked by students.
Keep going, do your research first, and then decide if you want to skip any particular question.
Must be able to clear maximum questions within a week/month to earn the maximum amount from providing answers.
Frequently Asked Questions (FAQs)
1. What are the eligibility criteria to become a Chegg expert?
To work as a Chegg expert, you must have an advanced degree in your subject, such as B.Tech, CA, MBA, M. Com, Ph.D., etc. You will also have to appear for the basic test.
2. What are the documents required to work at Chegg?
You will need to have three main documents before applying for chegg expert. 1. Qualification proof such as Marksheets, degrees, certificates, etc., 2. PAN card, and 3. Bank Account details.
3. What are the subjects available at Chegg?
At Chegg India, you can apply for subject matter experts in mathematics, Business, Healthcare, Engineering, Economics, Accounting, Finance, etc.
4. What is the fee to apply on Chegg?
Chegg is one of the most genuine platforms to earn money where you don't have to pay any fee to apply as a Chegg expert.
5. How can I make money from Chegg at home?
To earn money from Chegg, you must register as a subject matter expert and answer questions from college students on the platforms.
6. How much does Chegg pay per question?
There is no fixed answer to this question as the rate depends on the difficulty of the question, subject, quality of answer, etc. However, you can easily earn from Rs.80 to Rs.190 per answer on Chegg.
7. How much does Chegg pay in India?
Payment at Chegg depends on factors such as your subject, no. of questions answered, the quality of answers, and bonuses. Your net payments are fixed after the deduction of TDS. On average, if you answer 100 questions in a month, your gross earning would be between Rs.8000 to Rs.19000 per month.
8. Does Chegg pay monthly?
Yes, Chegg India pays its experts on a monthly basis through NEFT mode. The payment was processed by the 15th of the succeeding month.
9. How much can a Chegg expert earn?
Earning potential depends on the total number of valid answers and the rate per answer. So, suppose the rate per answer is Rs.80, and if you answer 100 questions in a month, your gross earring would be Rs.80X100 = Rs.8000 per month. However, TDS will also get deducted from Gross earnings to arrive at Net pay.
Final Thoughts
In conclusion, there are many ways to earn money from Chegg. The most popular method is to become a tutor and help students with their homework.
Chegg India Platform is a great resource for students wanting to make extra money. You can also sell your old textbooks or write reports for clients. Or you can earn a commission from the Chegg Affiliate marketing program on every sale you generate.
Whatever method you choose, you can be sure you'll earn some extra cash with Chegg. So Chegg India is a great option if you are looking for a safe and reliable source to make money.
Best of Luck
Disclaimer: The above ideas/strategies are for educational purposes only. We don't guarantee that the above methods will work for everybody as it is based on my personal experience. So, please do your own due diligence and take advice from your financial advisor. Some links on this page may contain affiliate links and we may receive a commission if you click and purchase from the links. For more detail, please read our disclaimer.
Subscribe to Learn Smart Income Ideas
Subscribe to our weekly newsletter and never miss the latest TIPS on Smart Income Ideas to Make Money Online. No Spam, No promotion. You will get only one newsletter per week. Get your copy now