Basic Queries of investors:
---
What is Systematic Investment Plan (SIP)?
I am sure you must have heard the word "SIP" either from your colleague or financial planner or investment adviser or friends or family. But what does SIP mean?
SIP is the short form of a Systematic Investment Plan. Don't confuse it with the word plan as it is not the investment plan. SIP is just one of the modes of investment in the stock market.
There are two ways of investing in the stock market -one is through lump sum mode and another one is through SIP mode.
In the SIP mode, you invest a fixed amount at a predefined regular interval like weekly, monthly, quarterly, etc. Earlier you could invest through SIP mode only in mutual funds.
But now there are some brokerage houses that provide the facility to invest in the equity market through the SIP method
---
---
What are the advantages & disadvantages of SIP?
Investment through SIP mode has become very popular, thanks to the aggressive marketing strategy of the Assets Management Companies (AMCs).
AMCs are the companies that manage the mutual funds, most of us are well aware of what SIP is. That was not the case a few years back.
But the real problem is that we know the advantages of SIP but become ignorant of the limitations or disadvantages of the SIP mode of investment.
We will discuss the advantages & disadvantages of a Systematic Investment Plan.
Advantages:
1. Disciplined Investment.
As you know once we start the SIP for a particular period, a fixed amount automatically gets deducted from our account on a specified date. So it makes our investment very disciplined.
But if we do it manually then there is always the chance of becoming undisciplined. The market always rewards the disciplined investor and punishes the undisciplined one.
2. Help you to save more.
A regular SIP helps us to save more. In a regular lifestyle, firstly we fulfil all our requirements and only after all the requirements are fulfilled we think about savings.
So savings always comes last in our mind. This is the reason we save very less for our future. But just starting a SIP we give priority to savings. So firstly we save then with the remaining fund we fulfil our requirement.
3. Safe when compared to direct equity investment.
Because of the disciplined approach of investment, you also get less affected by the volatile market condition.
4. You can invest in the market without being an expert.
There is always a chance that a regular salary guy, misses out to become part of the Indian growth story bcoz of less time and expertise. SIP gives an opportunity to all those people to invest in the market without being expert and active.
5. You can plan better.
SIP helps us to set our goal in a systematic manner and plan our investment accordingly to achieve our goal. You can use our SIP calculator to decide the SIP amount.
6. Various investment options which suit every kind of investor.
You can invest in various kinds of mutual funds like- Equity oriented Fund, Debts Fund, Liquid Fund, etc. through SIP. Further, If you have time then you can also invest in stocks through SIP managed by yourself.
Disadvantages or limitations of Systematic Investment Plan (SIP):
#1. Less risk so less return.
If you compare it with direct equity return then it is less risky and so is the return on investment.
#2. Good for only novice investors.
This is a good option for only those people who have no time to gain knowledge and expertise in the stock market but still want to be part of it.
But, if you have knowledge & expertise then you can invest directly in the stock market and gain a handsome return on investment as compared to the return of a Mutual Fund.
#3. Higher management fee to manage your fund by AMC.
As you know nothing comes free so is the Mutual Fund investment. AMCs charge certain percentages of your investment as expense ratio to manage the scheme in which you are invested. But you can avoid this through direct mutual funds.
#4. Sold as if you always get profit.
It appears that in SIPs of mutual funds, you are always going to get a positive return in the long run. It is always safe from the downfall of the market.
#5. Telling only the greener side of the storty.
Some sellers of SIP tell only one side of the story that if you keep on investing without thinking of the ups and downs of the market, your cost average out and your investment remains safe.
But that is not the case. Mutual Funds are also part of the stock market. If the market falls then the value of mutual fund SIPs would also fall.
What is SIP Calculator?
SIP calculator is a tool through which you can calculate the return on investment through a Systematic Investment Plan.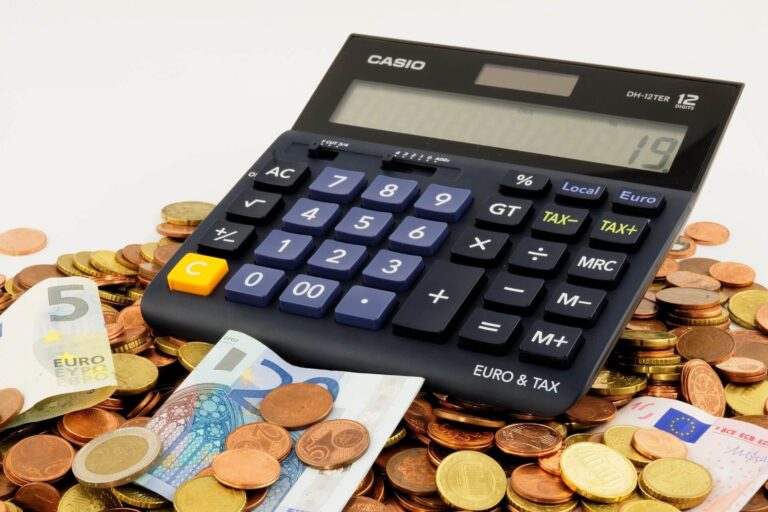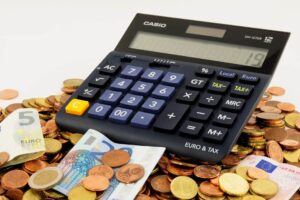 SIP Calculator helps you to fix the right size of SIP.
So before making any investment through SIP mode you can compute the return and then decide the Actual SIP amount.
However, you should note that the actual return on SIP investment in a mutual fund may vary as AMCs have their own charges to manage the funds. So the actual return will arrive after all those deductions.
How can you use our SIP calculator while investing?
SIP Calculator helps you to plan your investment and set the target. You can plan your investment as per your miscellaneous requirements like Purchasing a Home, Buying a Car, Payment of your debts, Retirement planning, etc and set the right SIP amount.
How could you invest in SIP?
Nowadays Investment through SIP has become very easy. You can start the SIP at the comfort of your home. You can do it online, offline by visiting a designated bank, AMC office, through Apps, etc.
What are the options of investment in SIP?
There are multiple options available to start a SIP in a mutual fund or stock market. You can invest in Equity oriented Funds, Debt Funds, Liquid Funds, Pension Funds, etc.
You should plan your investment as per your individual needs and future goal. Please talk to your financial advisor before making any investment.
What is the investment limit for SIP?
You can start your investment through SIP with as low as Rs.500 per month. There is no upper limit to start a SIP investment in a mutual fund as of now.
What is the tenure of Investment in SIP?
You can set the tenure of your monthly SIP for the period ranging from 6 months to 1 year or 5 years or till you manually stop the SIP. So it is up to you to decide the tenure of SIP investment.
You can use our SIP Calculator to get a basic idea of the actual time frame needed to achieve your goal amount.
Can you modify the SIP Investment?
Investment through SIP in mutual funds is very flexible. You can modify your SIP whenever you want and that too with a few clicks at the comfort of your home.
You can increase your SIP, decrease your SIP, change the period of investment, Pause your SIP, Change the scheme within an AMC, Redeem partial units and many more. This is the reason that makes it very attractive.
So guys, Here I gave a basic idea of Systematic Investment Plan (SIP) in a mutual fund and how to use our SIP Calculator to plan your investment.
If you have any queries or doubts or suggestions regarding SIP or SIP Calculator please let me know through comment.
I would love to resolve all the queries or doubts.
Please read our disclaimer and privacy policy for our content suitability and privacy of your personal data.
Thanks a lot and best of luck…
Disclaimer: Every effort has been made to provide accurate calculations while using the calculator on this website. However, no guarantee is made to accuracy and the author or publisher specifically disclaims any and all liability arising from the use of this or any other calculator on this website. Use at your own risk and verify all results with an appropriate financial professional before taking action. Read the disclaimer here
Subscribe to Learn Smart Income Ideas
Subscribe to our weekly newsletter and never miss the latest TIPS on Smart Income Ideas to Make Money Online. No Spam, No promotion. You will get only one newsletter per week. Get your copy now